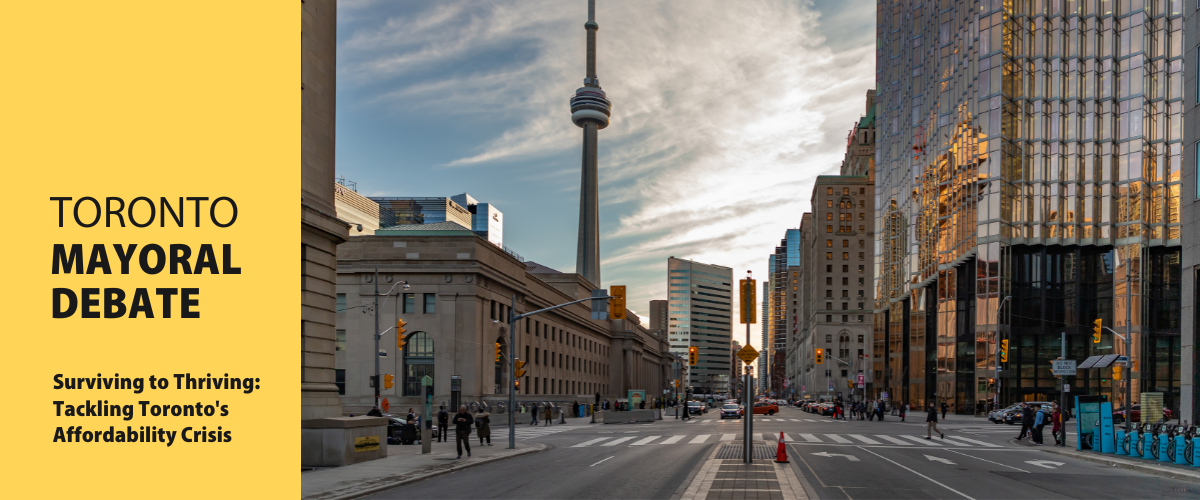 Research and Advocacy Toronto Mayoral Debate at Daily Bread Food Bank
Toronto Mayoral Debate at Daily Bread Food Bank
How do Toronto mayoral candidates plan to tackle the city's key issues of affordability, food insecurity, poverty, and more?
Join us as we kick off the official campaign season with a Toronto mayoral debate. 
Tonight, Monday, May 15, 7:00-9:00pm. 
Follow the chat and submit your questions for the candidates.
You can also watch LIVE on CP24 and CP24.com
Moderated by Maggie John, TV and radio host, the conversation will center around candidates' plans to address Toronto's affordability crisis. This is your chance to hear directly from the candidates about the issues that matter most.
The top six polling candidates were invited. The following have confirmed attendance:
Ana Bailão
Brad Bradford
Olivia Chow
Mitzie Hunter
Josh Matlow
Event partners: