At Daily Bread, we know food is a human right, and we aim to facilitate that right all across our city. We also know that where you live impacts what is available for you to eat.
As gentrification forces people experiencing poverty to move into the inner suburbs where rent is more affordable, it comes with a loss in easily accessible and affordable food. When food resources are not accessible, people are then forced to spend what little money they have on travel, or on purchasing expensive and processed convenience foods. Further compounding this issue is the lack of an easily accessible social service infrastructure in the suburbs, which means people are going hungry (Who's Hungry 2018).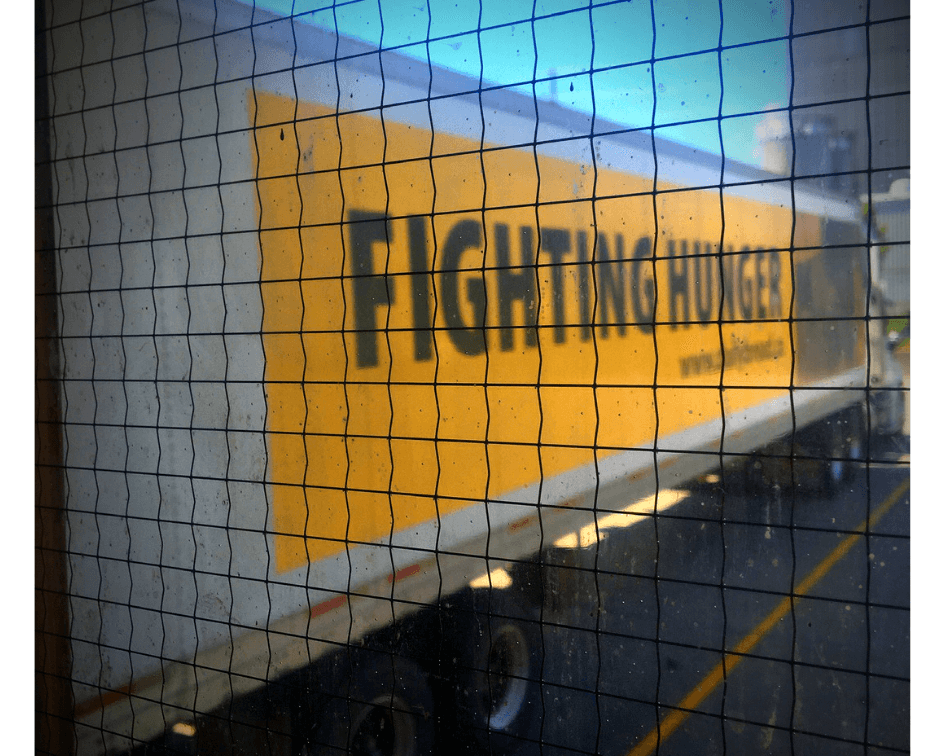 Morningside is a prime example of one of these communities, as it is a neighbourhood in Scarborough where 35% of people live in unaffordable housing, and 75% of residents are part of a visible minority (Census, 2016). Daily Bread saw the urgent need for food, and in 2016, we opened the Food Pantry at Morningside, at 90 Mornelle Court – a Toronto Community Housing Complex. Manjura Rehman and her incredible team of volunteers serve 400-600 people every month through their food bank, and yet so many more desperately need food, which speaks to a bigger issue.
In 2018, Daily Bread partnered with local farmers and TCHC to do something bold. We hosted 15 free farmer's markets at TCHC locations in Scarborough, including Morningside, bringing a wide variety of farm-fresh produce directly from Ontario farms to communities in need. Residents got a chance to meet their neighbours, exchange recipes, and walked away with 20lbs of fresh produce.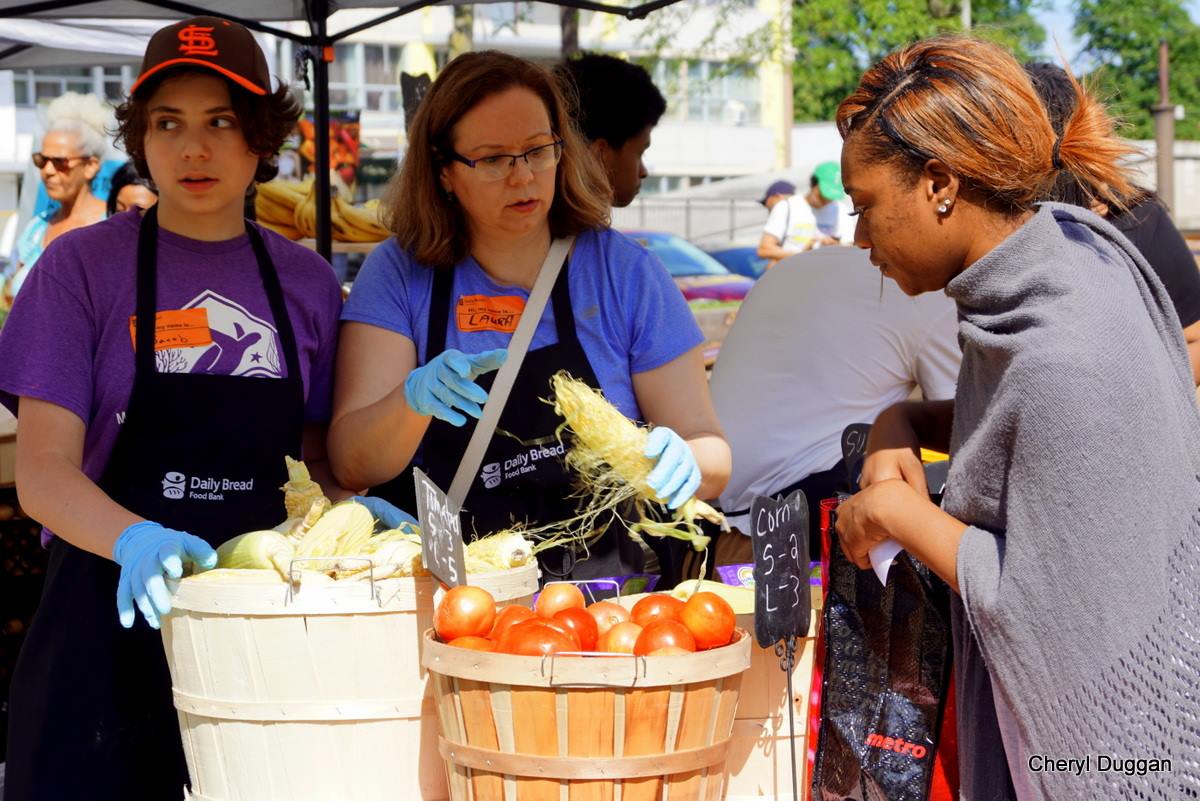 This year, Daily Bread will be running pop-up style farmer's markets in Scarborough and Etobicoke, where TCHC residents and their surrounding communities can enjoy our barrier-free Summer Produce Markets where everyone will receive food.
Facilitating the Right to Food isn't just about the food itself but is also about removing existing barriers and stigma, in order for people to feel like they deserve one of life's most basic necessities. It is our job as a food bank leader to push boundaries and imagine alternative ways, in order for the experience of receiving free food is not subject to a humiliating one. In Canada, more than half the food we produce goes to the landfill, yet we see communities like Morningside that are actively struggling to put food on their tables.
We know our Markets are not the solution to the vast issues that low-income families face in this city. We are aware that food banks alone cannot end poverty or food insecurity. However, as we advocate for change through enhanced programming and policies that can ensure everyone has access to food, we will remain proud of taking bold action for the thousands of families and individuals who need it.