The whistling of a pressure cooker is the sound of home to me. Growing up in Dubai, dishes brimming with vegetables and meat, served with daal over steaming rice were a regular occurrence. I'm thrilled to see a Food Guide that finally reflects what we've always known as the food we should be eating, and affirms the pleasure and nutrients we should all be taking away from our meals. This simple and evidence-based document, without influence from industry lobbyists, is more relevant to a diverse Canada then it has ever been. There are many positive changes such as the balance of foods instead of specific portions, the option to consume yogurt with meals instead of a mandatory glass milk, and a recognition that sharing meals with each other brings its own health benefits.
At Daily Bread Food Bank, we strive to meet the challenge of providing food to our clients that looks this fresh, vibrant and varied and look forward to incorporating these recommendations. It's encouraging to see a Food Guide that sets out clear but flexible goals for Canadians to meet but the reality is that some Canadians will be left behind.
For the nearly 5 million people who live in poverty in Canada, the choice to eat this plate of food may simply be out of reach. This Guide may be helpful to those who have the time and money to make food choices for themselves and cook the variety of fresh vegetables, whole grains and proteins seen here. However, for the 1 in 8 Canadian families who struggle to put food on their tables, this visual of a beautiful plate of food is another stark reminder of a necessity in their lives that cannot be fulfilled.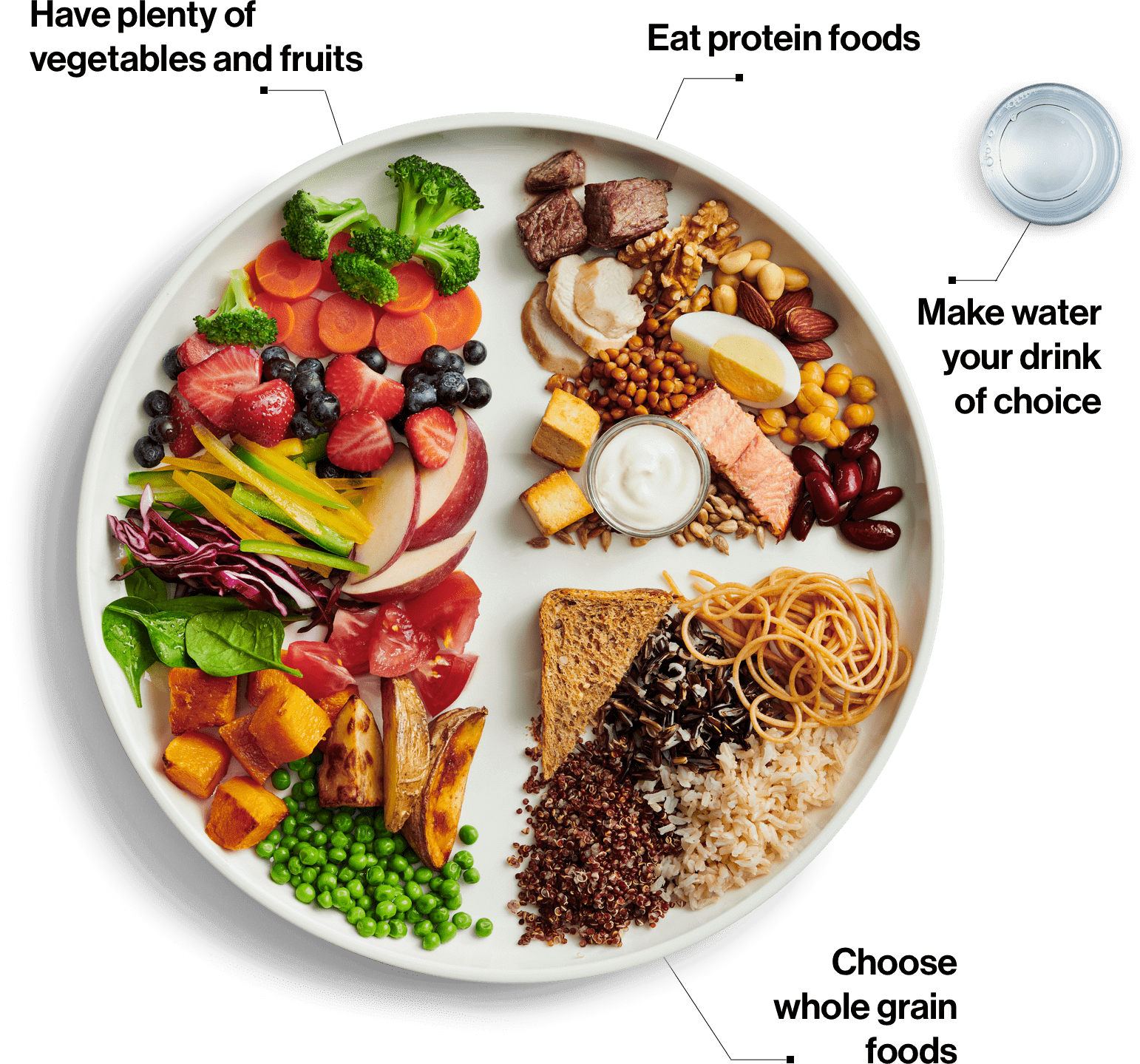 In 1995, when my family immigrated to Canada, our diets changed drastically. Memories of eating a lunch of two hot dogs as a teenager don't evoke the same feelings of comfort as warm home cooked meals. We ate processed foods because our choices were limited as struggling newcomers, and not because we lacked knowledge of the benefits of fresh foods. In our food banks and meal programs, we continue to see people with limited access to fresh, healthy and culturally appropriate food. With the prices of fresh produce continuing to rise, how are these low-income Canadians supposed fill half their plates with fruits and vegetables? How can people enjoy their food, when they skip meals to ensure their children are fed? How can they drink a tall glass of water when more than half the water systems on First Nations reserves pose health risks?
At Daily Bread, we believe food is a right and not a privilege, and we strive for a city where everyone is able to access the kind of balanced meals featured in the new Canada Food Guide. But we can't do it alone. We need governments to be held accountable to their obligations to meet Canadians' right to food, and we need the support of the people of Toronto who believe that this aspirational plate should be a reality for all.