This International Women's Day, we are honoured to highlight an incredible organization that plays a active role in advocating for equality and support for marginalized women in Toronto.
Sistering, winner of Daily Bread's 2019 Best in Class Award for Visionary Drop-in Program, is a multi-service agency for at-risk, socially isolated women in Toronto who are homeless or precariously housed. They have been serving the community and validating women's experiences for over 35 years.
Women who come to Sistering receive the support they need to make change. Regardless of her circumstances, we believe that every woman deserves support—a hot meal, a shower, a change of clothes and a respectful welcome.
These marginalized women come from diverse backgrounds and often face intersecting challenges including issues with mental health, substance use, a history of trauma and violence and many are new immigrants or refugees without legal status.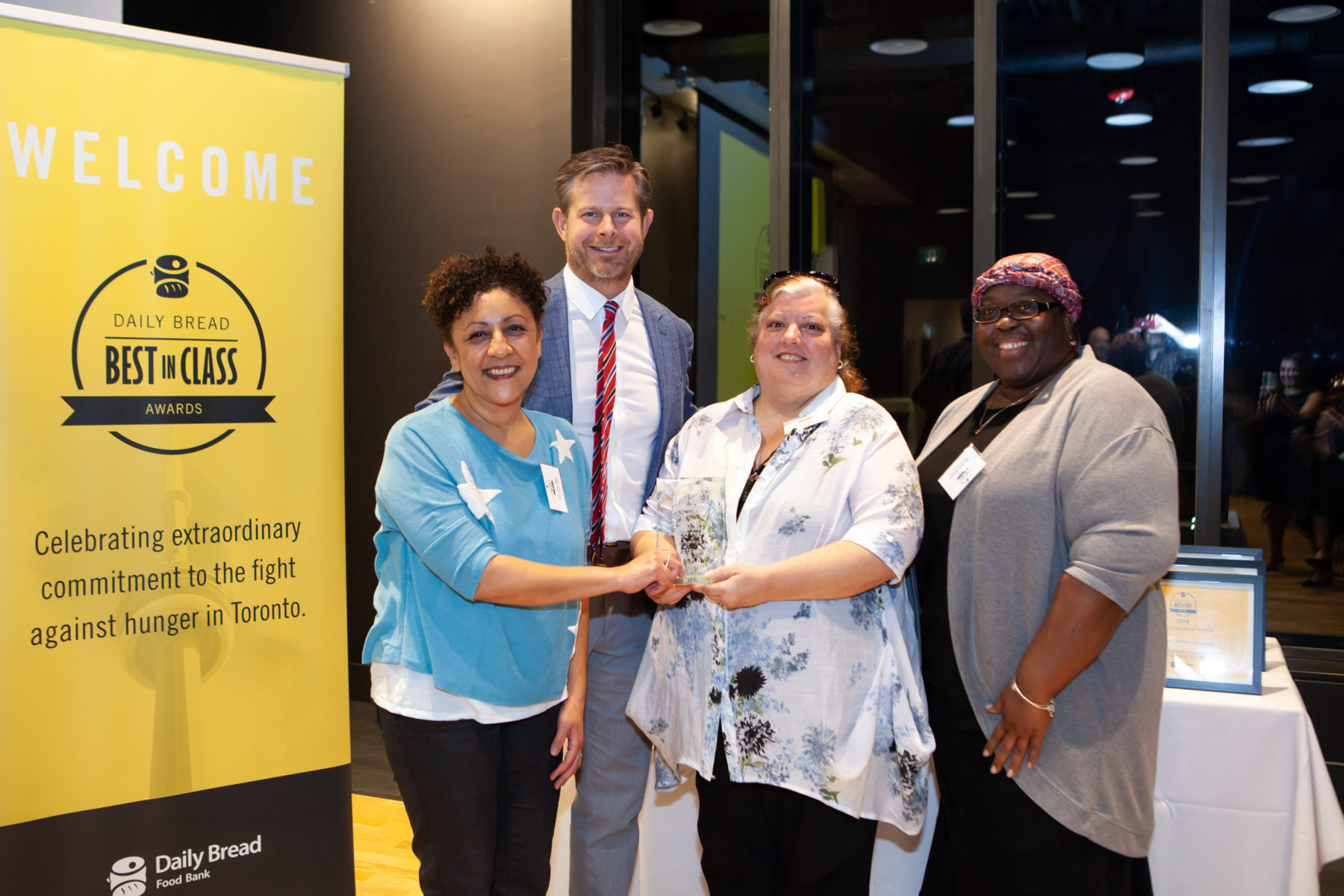 Sistering's programs include a low barrier 24/7 Drop In, Housing and Case Support, Harm Reduction, Peer Outreach, On the Path to Employment, Inspirations Studio and Spun Studio social enterprises, and individual and systemic advocacy. Through a number of partnerships, Sistering also provides on-site primary healthcare including a primary health clinic staffed with three family doctors and three psychiatrists, open three days a week, with evening support; and a trauma-informed psychotherapist who offers counselling two days a week. Participants also have access at the Drop In to a Settlement Worker and immigration lawyer.
"Being a member of the Sistering community saved my life."

Debbie, Sistering Community Member
Sistering envisions a world where all women, in all their diversity, are valued; a world where they are safe and supported, treated with dignity, and given the respect they deserve. When opportunities are just and equitable, they can live life on our own terms. Their goal is to create a safe, non-judgmental space for women who are socially isolated, poor, homeless or precariously housed.
Guided by principles of Anti-Racism and Anti-Oppression, Sistering works to change the social conditions that endanger women's welfare. They offer practical and emotional support to marginalized women through programs and services that enable them to take greater control over their lives.
Photos courtesy of Sistering.org