The discovery of 215 children in an unmarked mass grave at a former residential school in Kamloops, British Columbia is a horrifying reminder of Canada's history of violence and cultural genocide against Indigenous peoples.
Daily Bread Food Bank collectively grieves with Indigenous communities across Canada and we recognize our obligation to proactively engage in the work towards healing and reconciliation.
We call on all parties and levels of government to prioritize the implementation of the Calls to Action identified by Truth and Reconciliation Commission.  We encourage all settlers and non-Indigenous people to learn about the colonial history of Turtle Island and take an active role in implementing the TRC recommendations in Canada.
Indigenous peoples continue to face serious human rights abuses. Violence, marginalization, systemic racism, extreme poverty and lack of access to food and safe water supply are just some of the realities faced by Indigenous communities struggling to survive. We, at Daily Bread Food Bank see this daily in those we serve who are disproportionally Indigenous.
The time to act is now. It is more important than ever to commit to working together towards reconciliation and healing.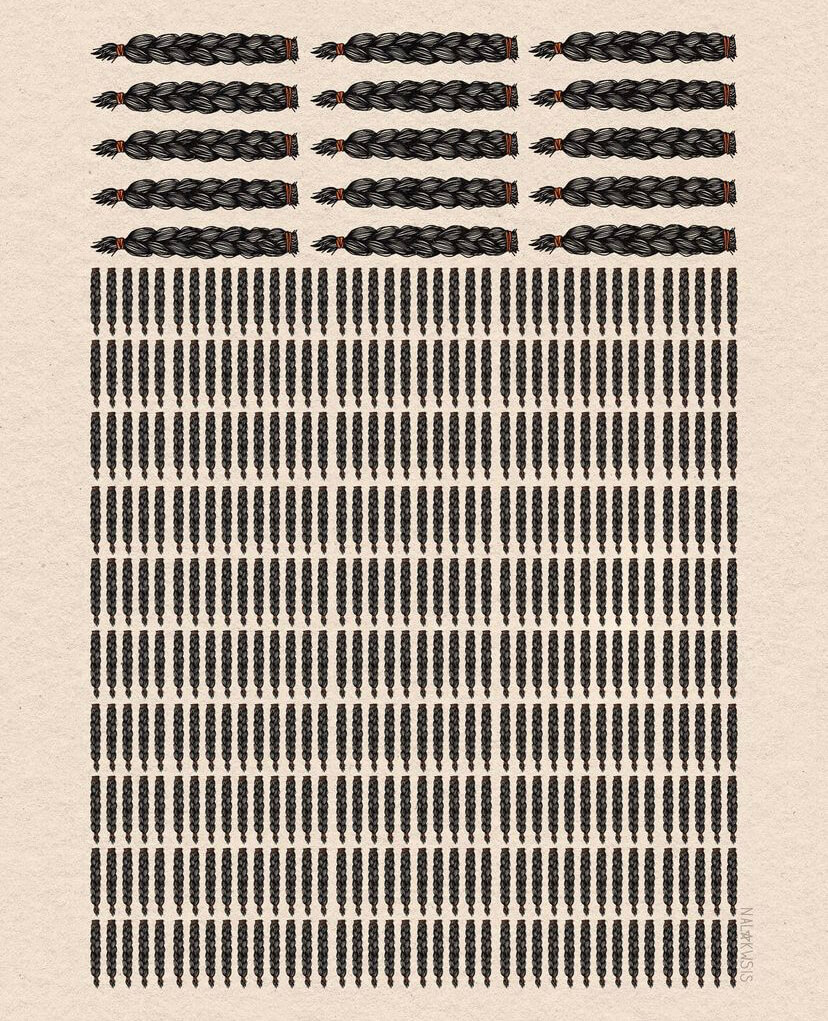 Above art by Nalakwsis. "There are 415 braids. I meant it to be sets of braids. Not just for the 215 found, but it can be for their families, and siblings and for the remains that are yet to be discovered. Cut braids represent loss and grief."