Thanks to the generous support of our friends at Great Lakes Brewery, hundreds of families experiencing hunger will access healthy, nutritious food this holiday season.
During the month of December, Great Lakes Beer will be holding their 12th annual Hops for Hunger campaign and donating $1 from each can of their exclusive Eggnog White Stout to Daily Bread Food Bank. GLB is also introducing a second beer for the campaign this year, 'Belgian Winter Ale'.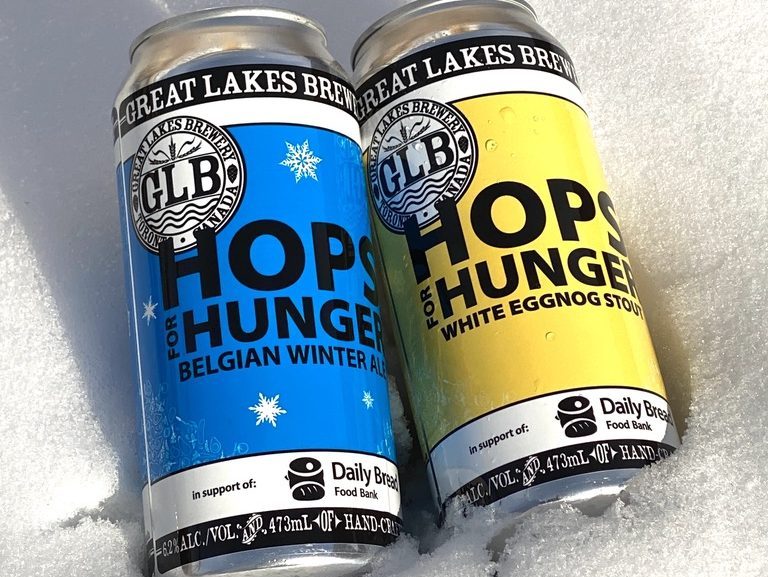 You can pick up your holiday supply at the retail store located at 30 Queen Elizabeth Blvd., Etobicoke or through the GLB online shop for free local delivery.
Donations of non-perishable food along with baby food and diapers will also be accepted at the brewery.
On Saturday December 12 between 11am – 4pm GLB will also be hosting a food drive, encouraging customers to stop by the brewery with non-perishable food items. Staff from the brewery will be on-site to safely gather donations from the parking lot.
Anyone that makes a donation of 20 lbs. of food or more will receive a complimentary 4 pack of GLB beer!
A big thank you to our friends at GLB for their continued support. We are so grateful to have partners like them in our fight against hunger!