This past December, our friends at Metro Toronto Convention Centre partnered with theturnlab for a beautiful and diverse art collaboration and auction in support of Daily Bread.
Eight incredible Toronto artists donated their talent, time and energy to create unique pieces that spoke of diversity in our city. Each piece was then auctioned online, raising an astounding $11,850 that will go directly to supporting our food programs and helping to feed thousands of Torontonians in need.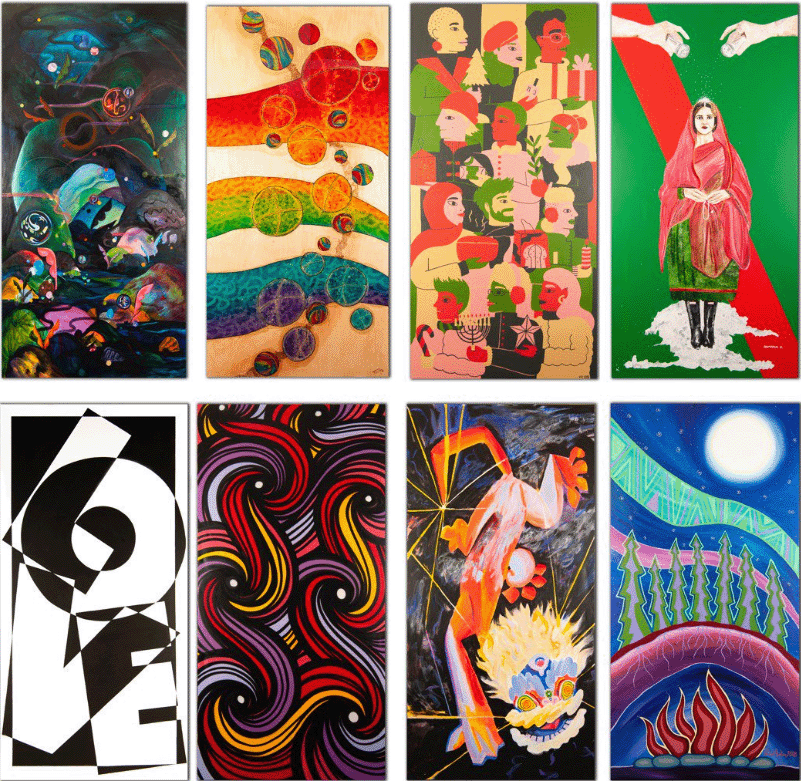 We would like to express our gratitude and appreciation to everyone involved in this project for joining us in our vision to end hunger in our city: to all the artists (see credits below), to MTCC and turnlab for executing such a collaborative and unique initiative, and of course, to everyone who participated in the auction and donated.
Artist Credits:
Top row:
Crystal Marsh by Diana Lynn VanderMeulen
Une Connection by Gabrielle Lasporte
Good Tidings by Vivian Rosas
.Salt.Wounds. by Romana Kassam
Bottom row:
LOVE by Benjamin Johnston
Swirly Cherga by Flips BSC
Chinese Lion, Burning Bright by Dylan Glynn
Northern Lights by Patrick Hunter