Last year, when Souraya Awad's food bank was running low on milk as client visits climbed, she turned to social media. But she wasn't chatting with friends. She was coordinating with nearby food bank organizers to see if any had extra dairy. 
Souraya works at Scarborough's ACSA Community Food Centre, one of Daily Bread's busiest member agencies. When she started at ACSA, she knew of the other food banks in her area but didn't have a personal relationship with any of their teams. That all changed in September 2021 with the test launch of a new Daily Bread program: Neighbourhood Action Networks (NAN).
NAN is a networking program that connects neighbouring Daily Bread member agencies directly with one another through social media. After a successful pilot program in two areas of the city, with 94% of participating food banks reporting they were "extremely satisfied" with it in a post-pilot survey, we're now rolling it out to all 128 agencies this month.
With this new channel of communication, food banks have another place to turn for knowledge and resources. It's also another direct line to Daily Bread, as Daily Bread team members are part of each group. "I feel like as if I have support," Souraya said. "You need something, you can ask this group. Everyone is very helpful."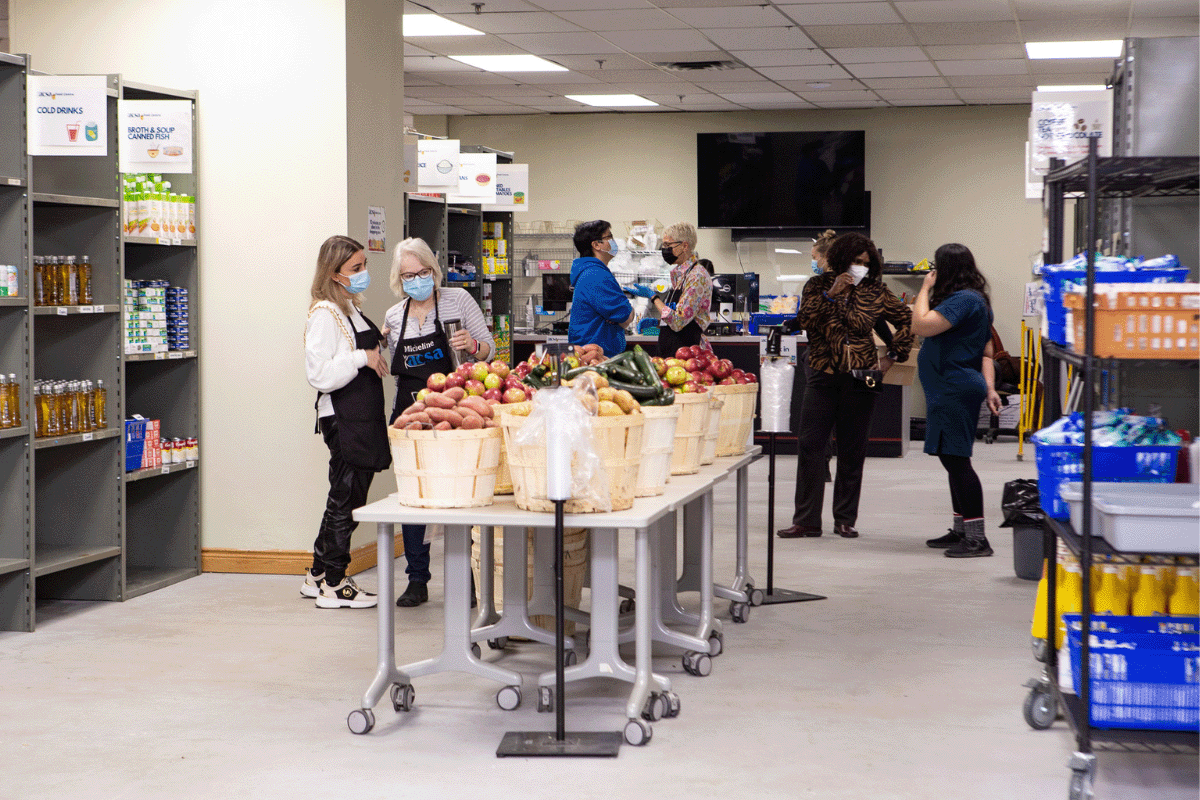 Through NAN, food banks trade produce and PPE, hear about upcoming grants, lean on each other for emotional support and alert each other when they're closing for the day so neighbours can prep for an influx of clients. NAN also helps food banks to learn how others operate and implement their best practices.
Before NAN, Souraya had never visited nearby food bank Grace Place Church, which is another of Daily Bread's largest member agencies. "I didn't know the people, I didn't know [what] it looks like" inside, she said. "Because of this network, I have been there; I went there and I saw how it works." Grace Place team members also made a field trip to ACSA as a result. "This network connected us with each other," Souraya said.
NAN's ultimate goal is to increase member agencies' capacities and to give them a channel to build advocacy efforts. "We hope that our members can be empowered to lead advocacy, because right now the situation is very dire," said Ilham Saydna, Daily Bread's Program Development Coordinator and the facilitator of this project. She envisions that these networks will allow members to organize, talk about the trends they're seeing, "and speak to policymakers to guide change."
And she hopes NAN will continue to connect member agencies to each other, so they can lean on each other for support and work together even more efficiently. That's how Souraya sees it, too: "This group makes it … as if we are all in one place."