The Frances Lankin Award was established in 2011 by Social Planning Toronto on the occasion of Frances Lankin's retirement from United Way Toronto. It is awarded annually to two individuals who have made a significant, transformative contribution to the non-profit community sector in Toronto.
The 2021 Inspiring Leadership Award was given to Daily Bread Food Bank's very own, Talia Bronstein, VP of Research and Advocacy!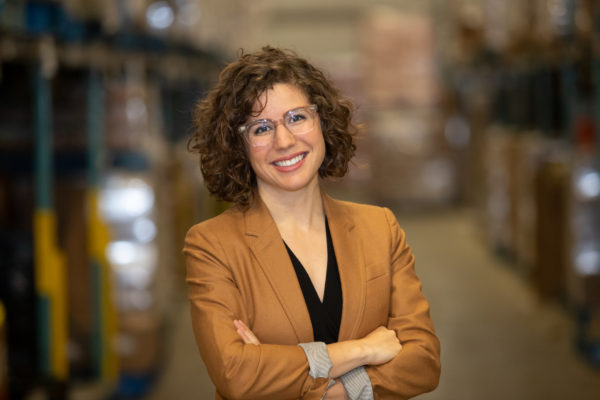 Talia is a social policy researcher with a passion for social change. As VP Research & Advocacy here at Daily Bread, Talia is an outspoken advocate for income security and affordable housing to alleviate poverty and food insecurity.
Having worked in the public, private, and not-for-profit sectors, Talia brings a unique perspective to building collaborative relationships with community members, partner organizations, and government to tackle complex systems-level policy issues.
Talia also holds a Master of Public Health from the University of Toronto and her research has been featured in the Globe and Mail, Toronto Star, National Post, and CBC.
On behalf of the Daily Bread Board of Directors, staff, volunteers, and most importantly those who benefit from your hard work and passion, congratulations Talia! We are so proud of you!
Click here to learn more about Daily Bread Food Bank's Research and Advocacy work!