More Food to Underserved Communities
As poverty increasingly moves towards the outer boundaries of Toronto, families and individuals living with low income are not getting access to vital social supports, including food. With a network of front-line agencies and food banks across the city, Daily Bread Food Bank is uniquely positioned to address some of the immediate needs of Toronto's most vulnerable residents.
In 2018, we set out a lofty goal of delivering 20% more food to 20 underserved, priority neighbourhoods in the city of Toronto. We called it our 20-20 Vision.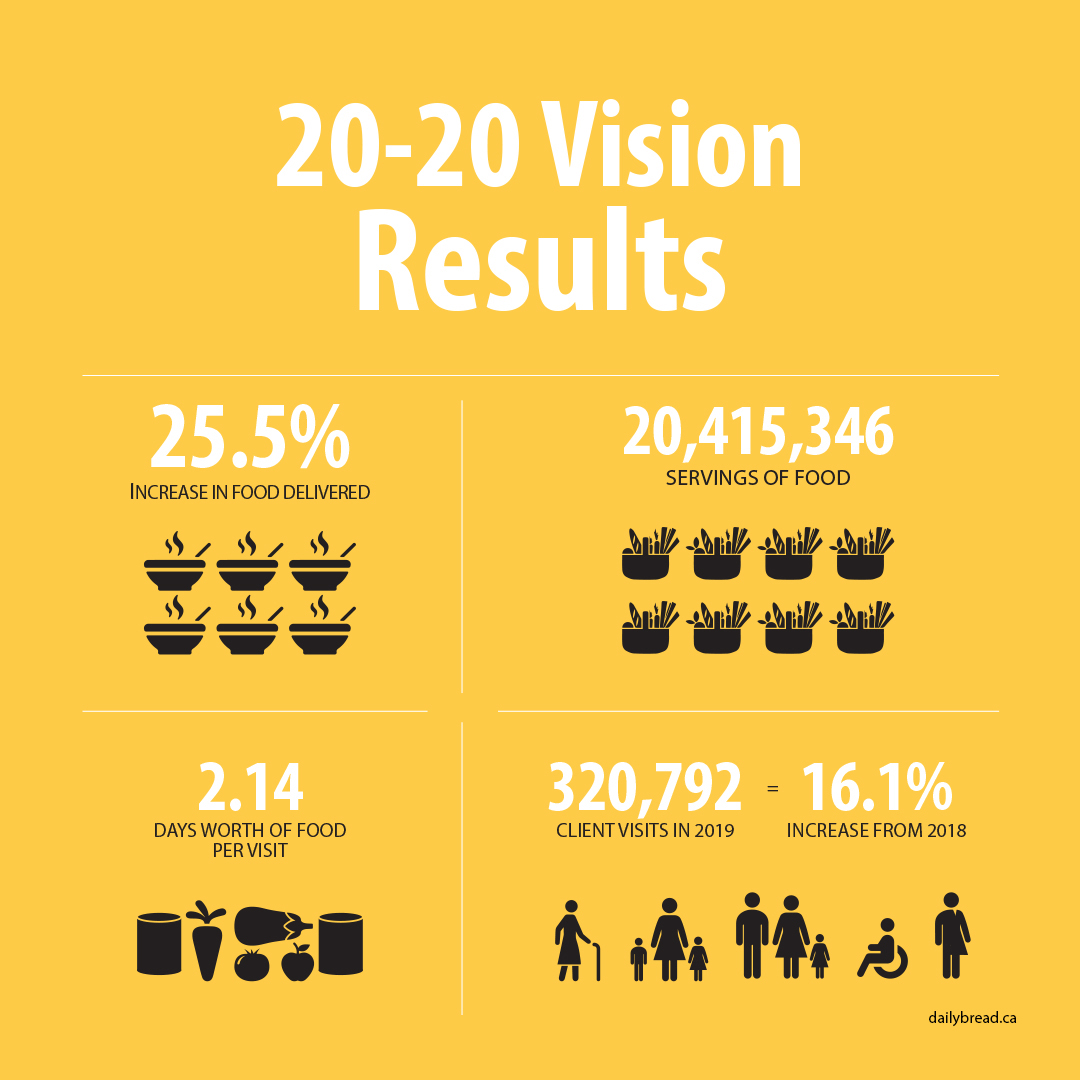 This initiative included the launch of Daily Bread's Summer Produce Markets, which brought over 150,000 lbs of farm fresh fruits and vegetables directly to Toronto Community Housing Corporations buildings in Scarborough. Also included, was the opening of the new Victoria Park and Sheppard Food Bank, which has provided emergency relief for families unable to commute to other food banks in the area.
With the generous support of donors, frontline networks, staff and volunteers, we surpassed our goal and were able to distribute 25.5% more food to these underserved communities.
Despite the increase in food delivered, we continue to see a rise in demand as client usage also increased by 16% in those neighbourhoods.
We are committed to continuing the work necessary to increase food distribution to those who need it, while at the same time, advocating for systemic change to end hunger in our city.