With five years as volunteers under their belt, Mark Park and his brother Joseph are shining examples of the dedication and passion volunteers bring to Daily Bread Food Bank each, and every day.
What began as an opportunity for Joseph, who has a developmental disability, to stay active in his community, resulted in a life-changing event for Mark as well, who had initially just signed on for a two-month period to assist with his brother's onboarding. It was during this time that Mark quickly realized Daily Bread would become his long-term volunteer home.
"Those two months were a very humbling experience. Living in a wealthy, urban city like Toronto, you don't think of food insecurity, but I saw the affects firsthand when two volunteers I worked alongside confided that they were living in their car and accessing the food bank to get the food they could not afford", says Mark. "Volunteering was a way for them to give back the organization that helped them so much."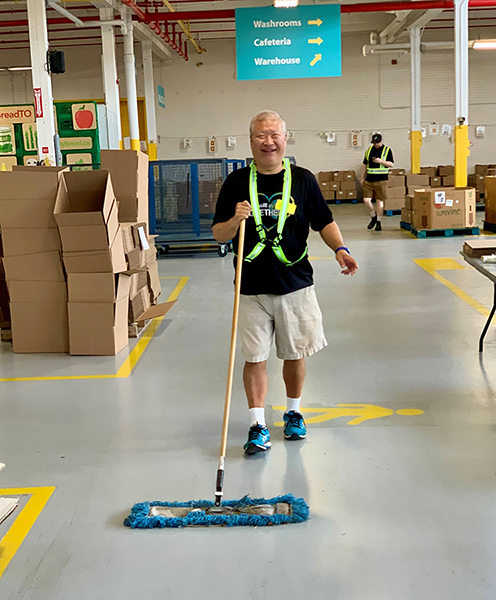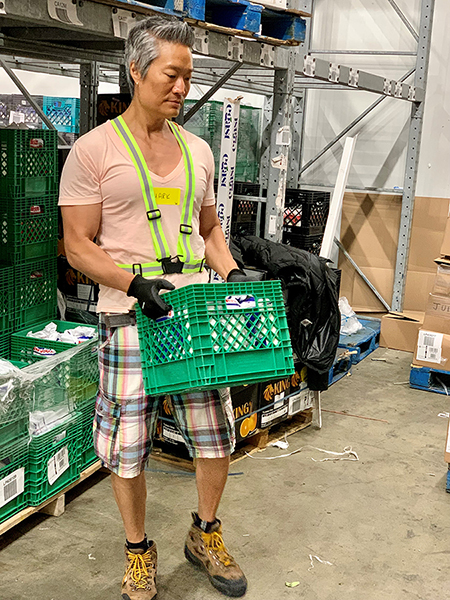 After that eye opening experience, Mark signed on to volunteer one shift per week and has since smashed attendance records. He's volunteered 275 times, including a complete five-year streak without missing a single weekly shift! As Mark likes to quote, "hunger doesn't take a break" and apparently, neither does he.
Over these five years, Joseph too has become a beloved face at Daily Bread. Most mornings, he can be found sweeping the floors, cheerfully greeting everyone with a big smile and a wave, taking the utmost care to ensure our floors stay clean and safe. His infectious, positive energy and care for fellow volunteers and staff always transfers to those around him – always putting a smile on the face of those he works alongside.
We are deeply grateful to volunteers like Mark and Joseph, for their dedication and tireless contribution to our mission. These incredible individuals play a huge role in keeping our operation moving smoothly and ensuring that we can continue to distribute thousands of pounds of food daily to those in need across the city.
If you would like to get involved, click here to learn more.
Note: This post was updated in April 2023 to reflect Mark's latest volunteer numbers.