During the 2018 Holiday Season, Daily Bread was proud to once again partner with CBC Toronto, for their annual Sounds of the Season campaign in support of GTA food banks.
The support from the community was outstanding with monetary and food donations surpassing last year's total, and raising $730,000 and 18,911 lbs of nutritious food to be distributed to our neighbours in need all across the city.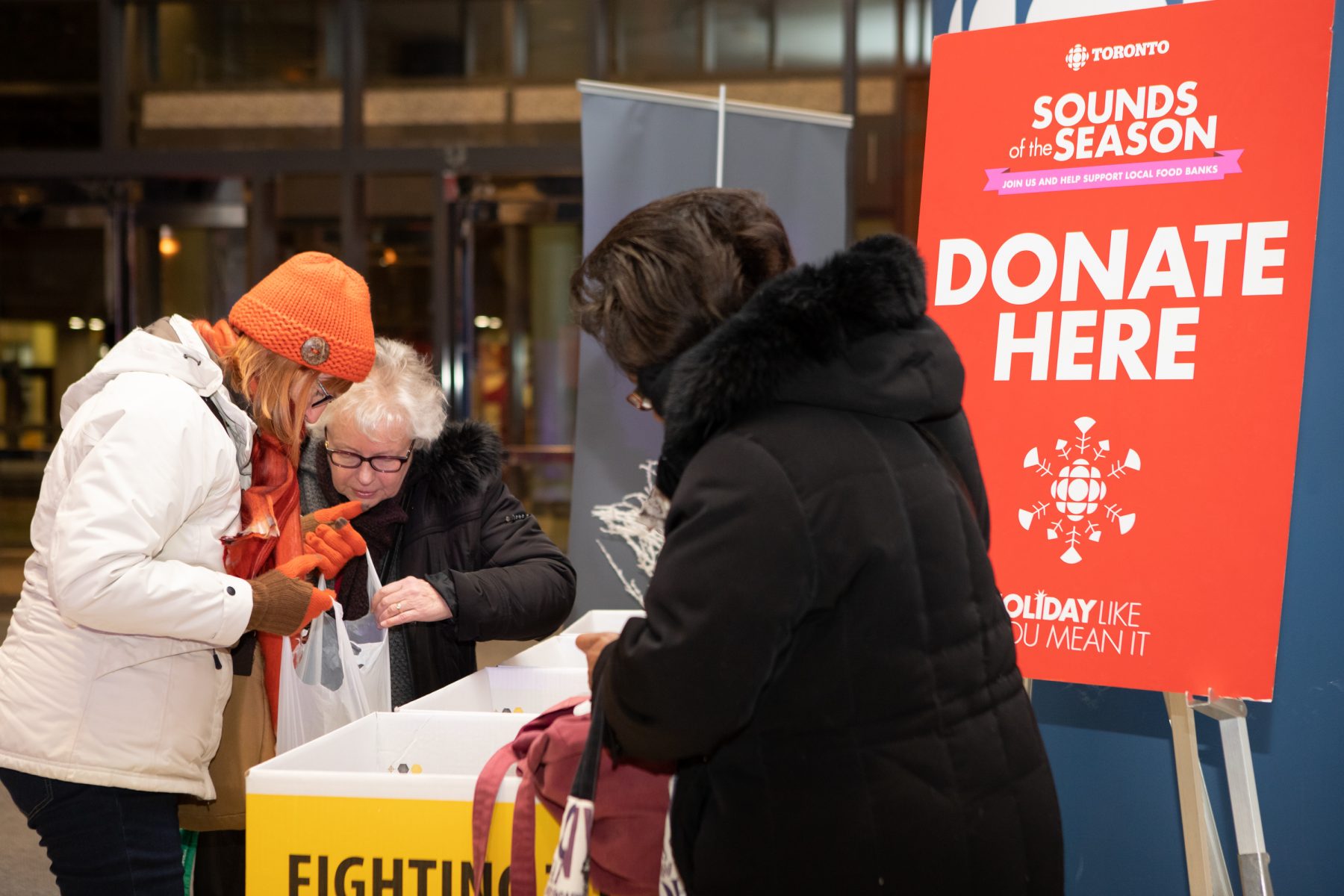 The annual charity drive kicked off with the a full day of fun and entertainment at the Sounds of the Season Open House, held at the Canadian Broadcasting Centre, on December 7. The jam-packed itinerary included a special live version of Metro Morning with Matt Galloway, special appearances by CBC's favourite hosts and personalities, meet-and-greets and an impressive musical line up.
We would like to express our heartfelt thanks to each and everyone at CBC for their continuous support of our vision to end hunger in our city. And of course, to all of our incredible supporters and donors for taking part in this fundraising campaign. Your donations mean that thousands of Torontonians in need will have a place to turn to, for the food they need to flourish.
Click here for full highlights from CBC Sounds of the Season 2018.
Photo credit: Marypics Photography