Dimuthy worked an overnight job and a day job and it still wasn't enough to take care of her family. She could afford very little food after paying all her bills, and it certainly wasn't enough to feed her family.
"I have four kids and I'm a single mother," she says. I need the help."
Her kids were not getting three consistent meals each day, and neither was Dimuthy. She finally had to admit that she couldn't do it alone. That's when she came through the doors of the Food Pantry at Morningside, a Daily Bread Food Bank member agency.
That day changed everything for Dimuthy. Not only did she receive the food her family desperately needed, but she began to see that many neighbours in her Scarborough North community faced similar challenges. Hard-working families all around her were struggling to make ends meet, just like her.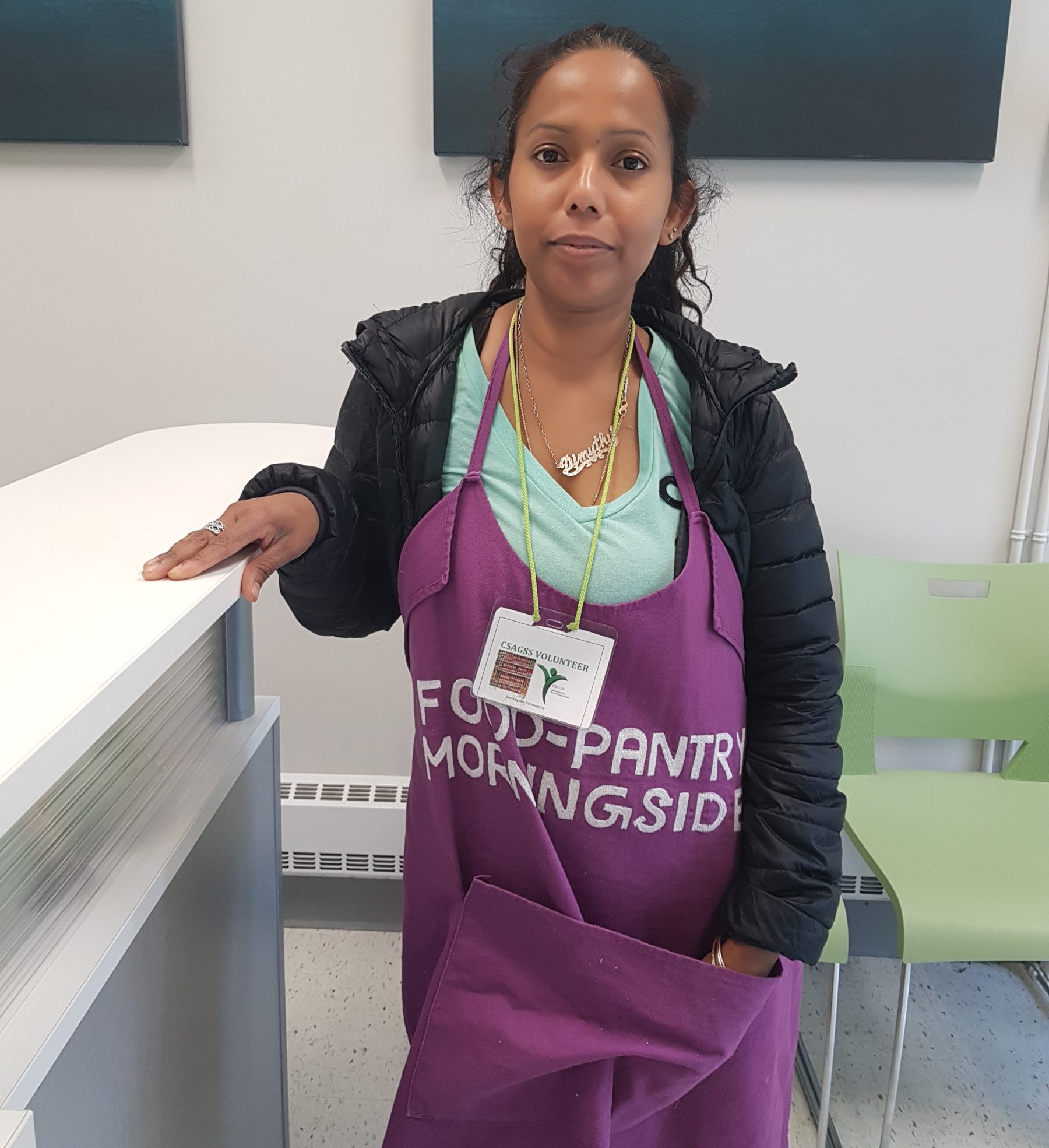 Dimuthy saw the opportunity to not only help others facing hunger, but to also build community. She had been feeling isolated and alone and wanted to change that. She began volunteering at Morningside and became an integral part of the community.
"I always try to help out," Dimuthu says. "I usually bring my little one. He loves everybody here. It's like a second home."
Dimuthy still works two jobs, but she finds a way to squeeze in volunteer time each week at the food pantry. She is grateful for the generosity of the donors that not only provide food for her family, but also have given her the gift of a community she can depend on when she is in need.
You make it possible for neighbours like Dimuthy to put food on the tables for their families. Thank you for helping families in need across Toronto!