ATV Farms is a Canadian owned and operated farm in Holland Landing. They strive to supply their customers with the best quality service and pricing, but their commitment also extends to helping the community – be it through sponsorship of local sports teams and events, or donating product for those in-need to access.
In September 2018, ATV Farms partnered with Daily Bread Food Bank and began supplying over 16,000 lbs of carrots per week. In addition to donating beautiful, crunchy carrots, the team at ATV Farms cleans, cuts and bags all the carrots so that they are ready to go out to food banks as soon as they arrive at our gates!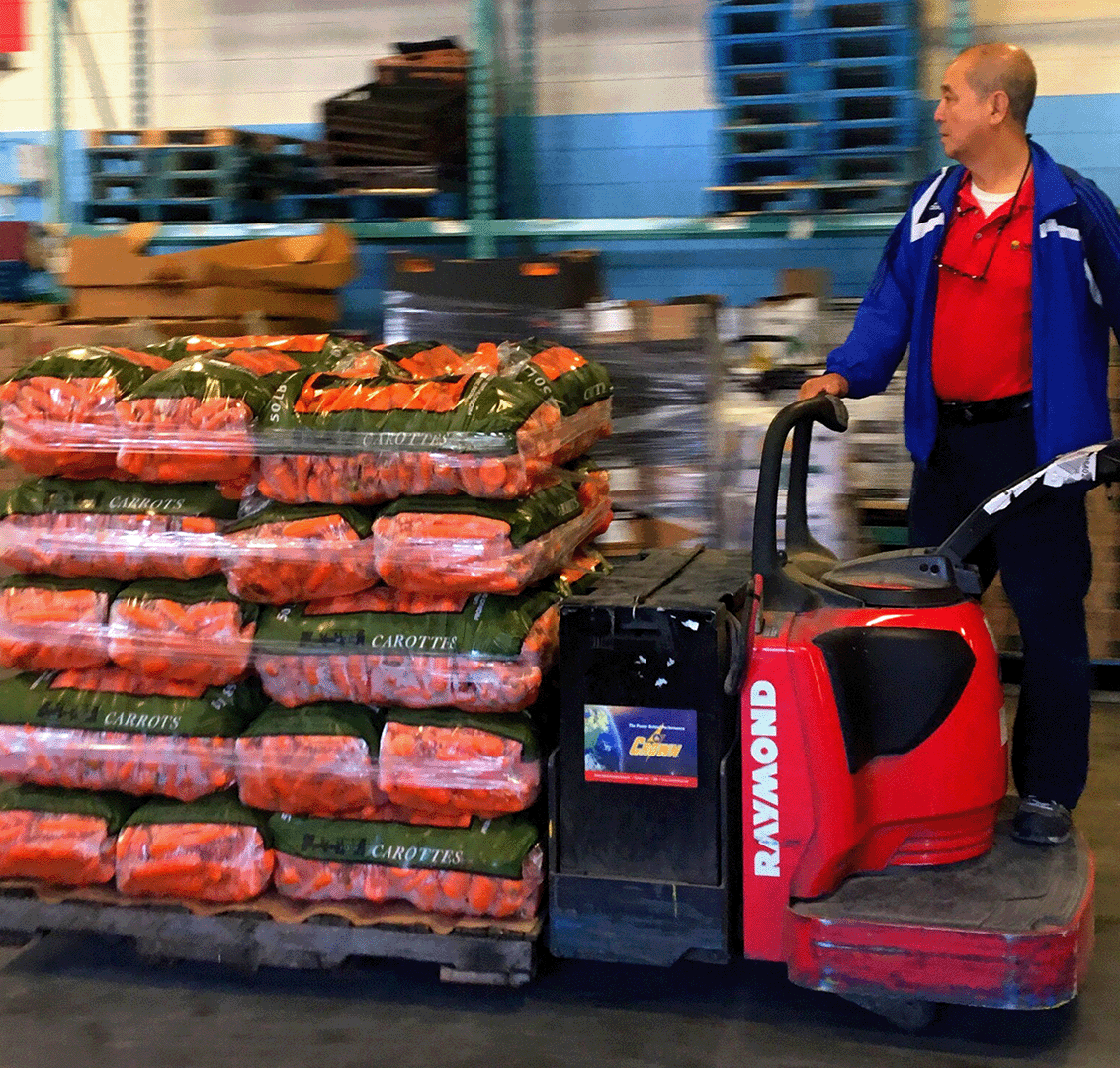 Since September 2018, ATV Farms has donated over 660,000 lbs of carrots, and they show no signs of stopping."This is a great opportunity to give back. Knowing that you are helping feed people in need should be more than enough of a reason to give", says Anthony Agresti, President, ATV Farms.
Thank you ATV Farms for your commitment to go above and beyond by delivering quality carrots to our neighbours in need. The weekly skids will certainly come in handy just in time for our Summer Produce Markets!
Click here to learn about our Farm to Food Bank Program. If you are interested in becoming a Food Donor, please contact Alex Solesa at 416-203-0050 ext: 447.