At Daily Bread, we believe food is a human right and that no one should go hungry or face barriers to accessing food.
Ensuring food access means that every person can obtain nutritious food that is culturally appropriate and meets their dietary restrictions.
Nutritious food, however, can be expensive, and depending on household composition and income sources, the cost of eating nutritious food varies from one household to another.
So, we decided to undertake a visual exercise to examine what it costs to eat nutritious food in the city of Toronto across eight different household scenarios.
A key finding was that all the households relying on Ontario Works (OW) or Ontario Disability Support Program (ODSP) had a negative amount of money left at the end of the month after paying rent and food.
This means that no one receiving social assistance in Ontario can afford the nutritious food they need, signaling a long over-due need to raise social assistance rates to enable recipients to live a dignified life. At Daily Bread, we will continue to advocate for income security for the people we serve in order to eliminate food insecurity and end poverty.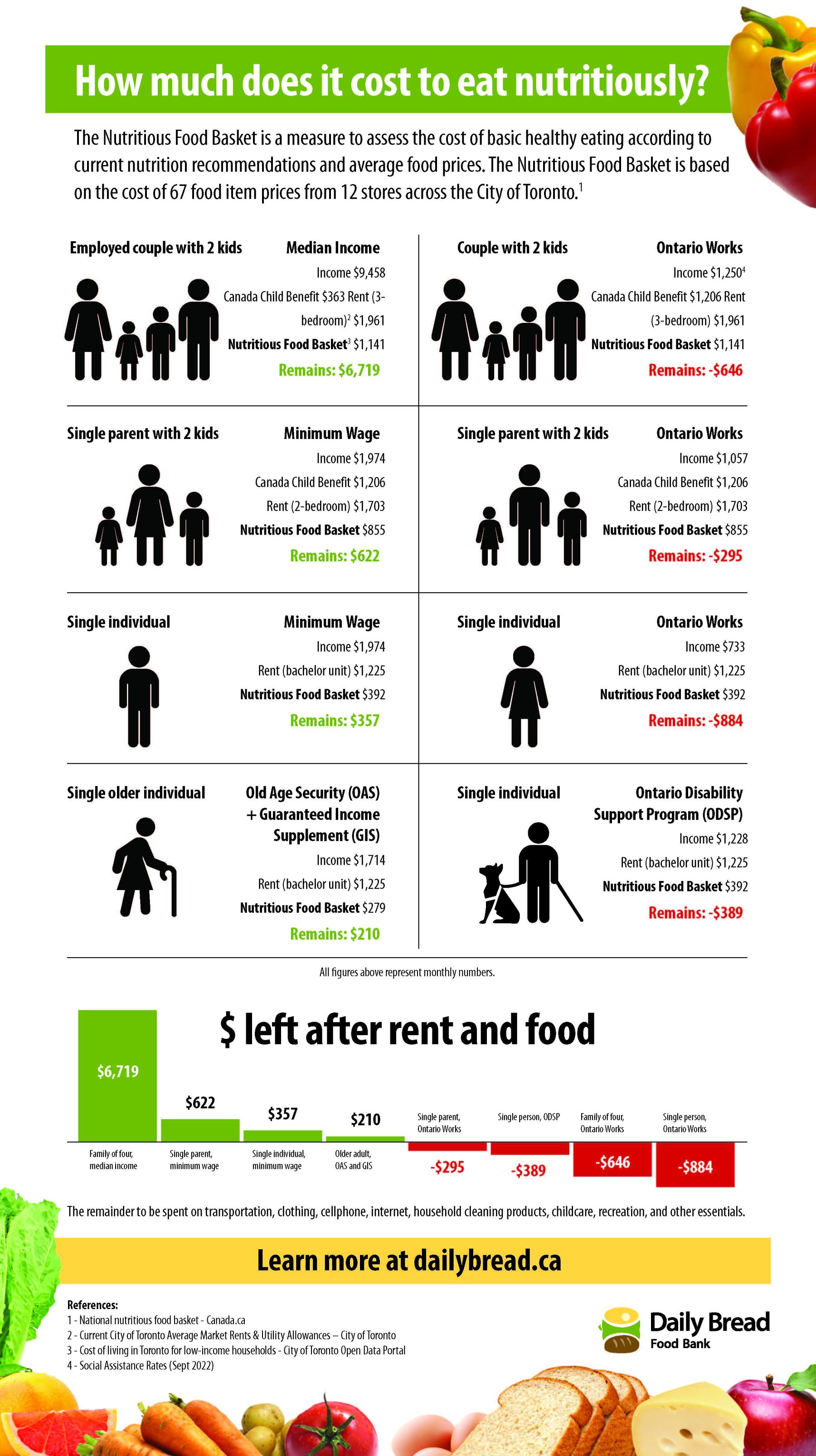 Click here to download the infographic.