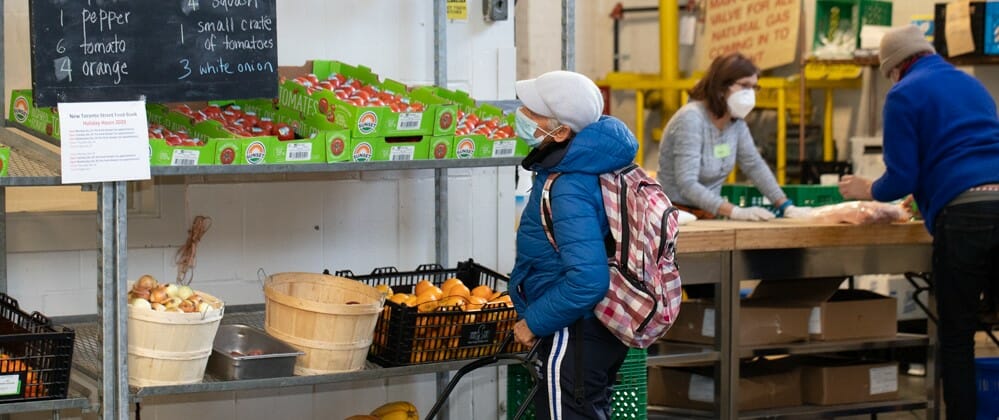 Research and Advocacy Who's Hungry Report 2021
Who's Hungry 2021 Report
Daily Bread Food Bank and North York Harvest have released the annual Who's Hungry report, a profile of hunger in Toronto.
The report reveals that there were 1.45 million visits to Toronto food banks last year, the highest number of visits ever recorded in Toronto. This represents a 47% increase compared to the previous year and is 1.5 times higher than the previous record set in 2010 at the peak of the 2008 recession.
For the first time, new clients outnumbered existing clients at food banks with a 61% increase compared to the year prior.
While pandemic restrictions are easing and the economy is re-opening, there are many people in Toronto still living in a state of crisis.
The report provides a clear call to action to all levels of government to respond to the urgent community needs created by COVID-19 and to build greater resiliency through decent work, affordable housing, and strong social safety net.
Watch Our Video:
Take Action:
NEWSROOM
PAST REPORTS