Arceu Arnuco is a long-standing Daily Bread volunteer, who joined us for the first time 26 years ago at our previous warehouse when he was a kid. Over the years, he has stayed involved with Daily Bread not just through volunteer support, but also by organizing food drives to support our mission.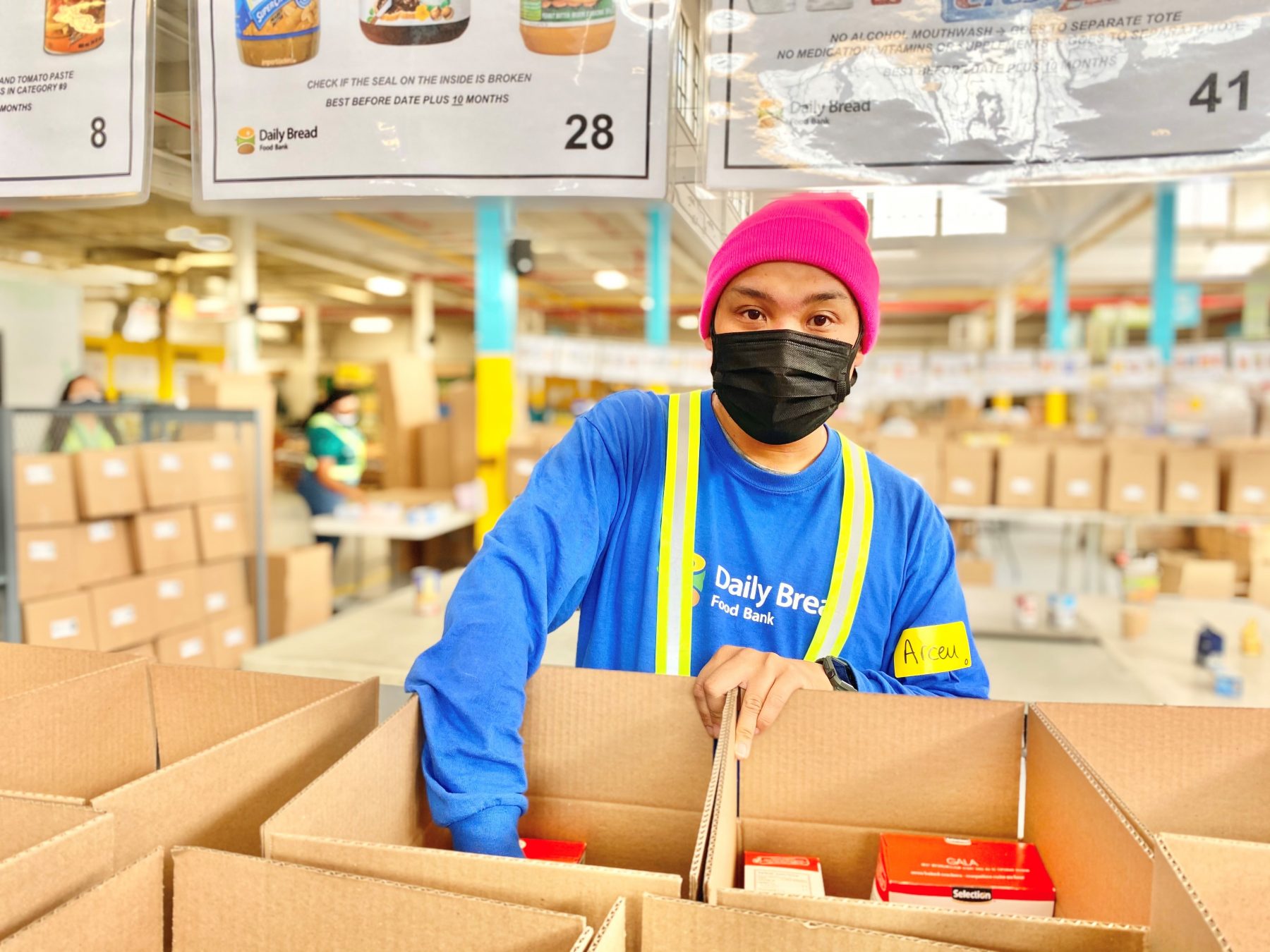 When the COVID-19 pandemic hit Toronto, Arceu wanted to commit more of his time to consistently give back to his community and became one of our regular volunteers. Today, he volunteers twice a week, and helps our operations team with sorting and packing food donations.
"I have seen the direct impact that Daily Bread has on the community, especially their agency network and the people they serve", says Arceu. "Being able to work alongside so many other incredible volunteers from across the city to ensure that people have access to food during this time has been inspiring."
Thank you Arceu for being an exceptional volunteer and for your time, hard work and dedication to our mission. We are inspired by your commitment to strengthening and serving our communities.
If you would like to learn more about how you can volunteer with Daily Bread Food Bank and support our operations, click here.