On June 15, Daily Bread Food Bank was honoured to present our annual Best in Class Awards celebrating the extraordinary commitment shown by individuals and organizations working to alleviate hunger and poverty in Toronto.
This year's event was held virtually and it was a great pleasure to welcome Jennifer Valentyne back as host for the evening as we celebrated our city coming together in the face of a pandemic.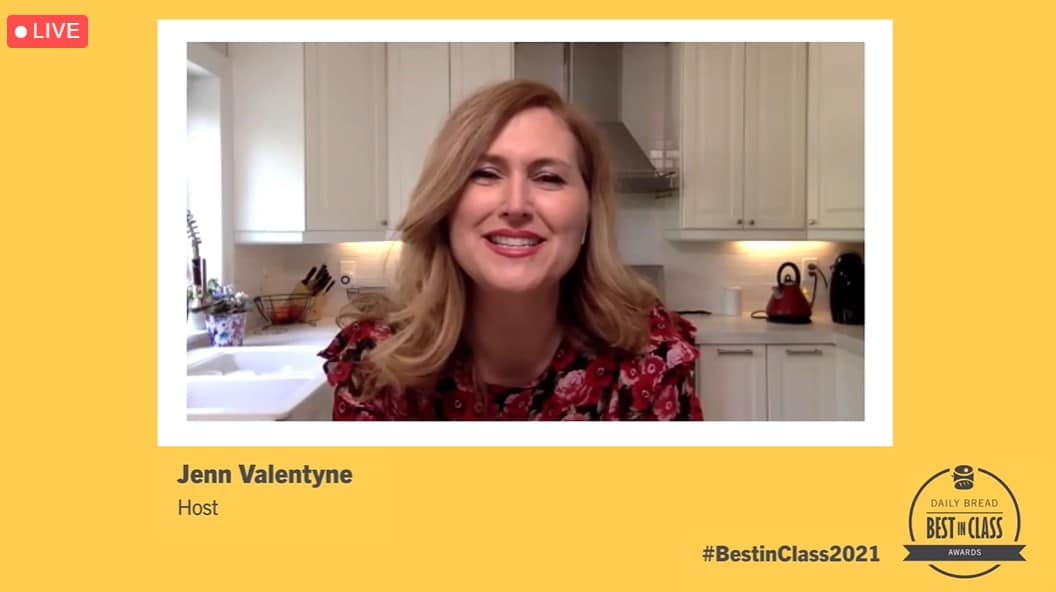 All of us at Daily Bread Food Bank would like to recognize and honour the following 2021 Best in Class Award recipients and nominees:
Harvest Hero: Boots Family Farms.
This past year, Boots Farms has donated over 175,000 lbs of fresh vegetables to Daily Bread, making weekly contributions through their farm of fresh zucchini, beans, squash, and peppers. Not only are they huge supporters of Daily Bread, but they have also mobilized nearby farms in their community to get more food to our warehouse. Their continued support means that our clients have access fresh locally grown produce.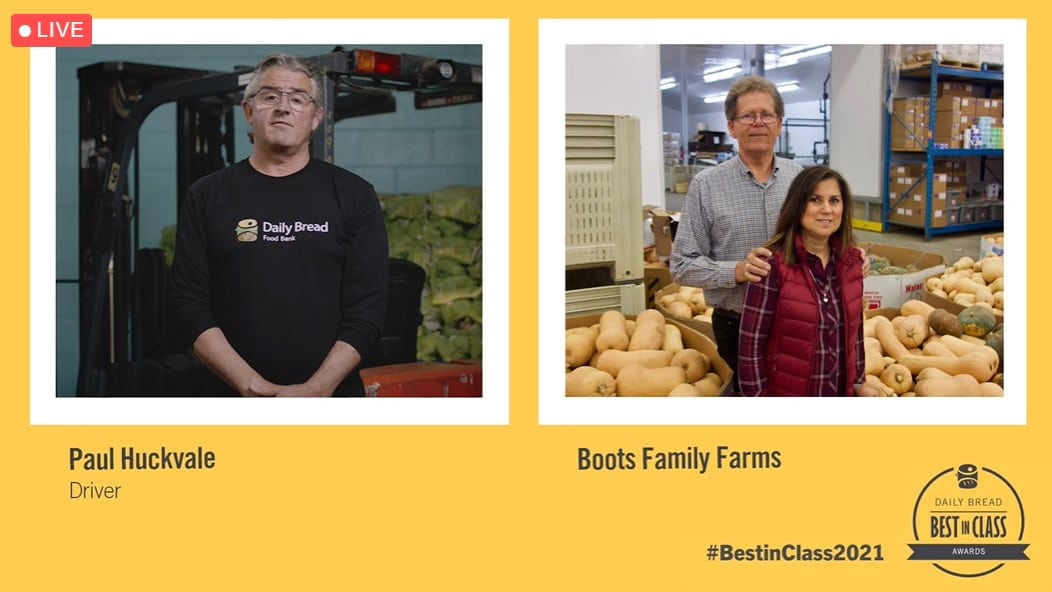 Congratulations to Chary Produce and Westmoreland-Topline for their nomination.
Food Industry Trailblazer: Campbell's Canada.
Campbell's Canada is a long standing Daily Bread donor and annually contributes over half a million pounds of non-perishable food items while actively seeking more impactful ways to help reduce food insecurity and investing in evidence-based long-term solutions to alleviating hunger.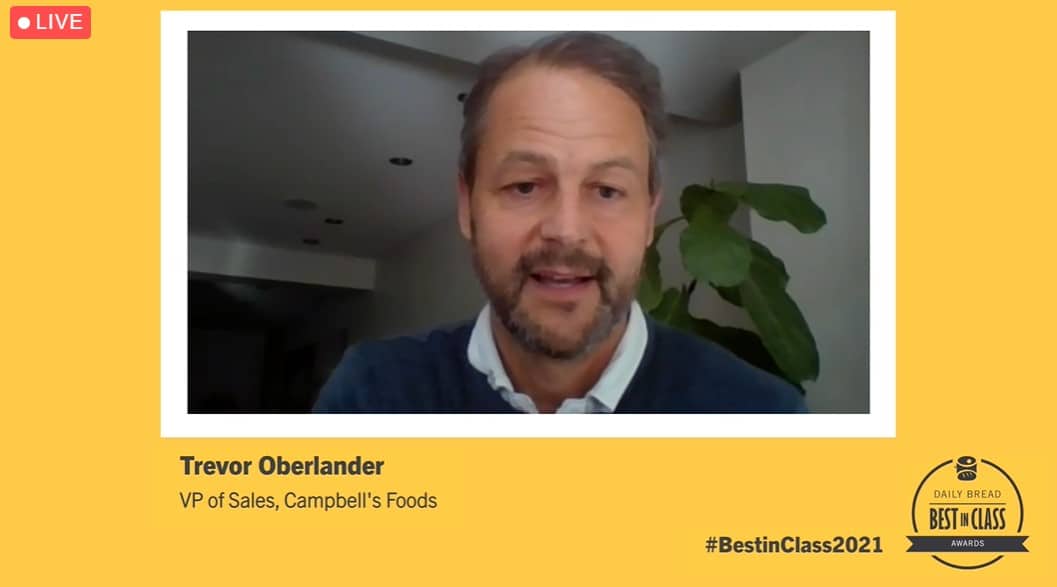 Congratulations to HelloFresh and Griffith Foods for their nomination.
Corporate Leader: Tribute Communities.
Last April Tribute Communities made a $500,000 donation towards Daily Bread's COVID response efforts. In addition to being the largest corporate gift of unrestricted funds in Daily Bread's history, this donation was critical in helping to expand our food network and develop urgent emergency programs, such as the red cross hamper delivery program.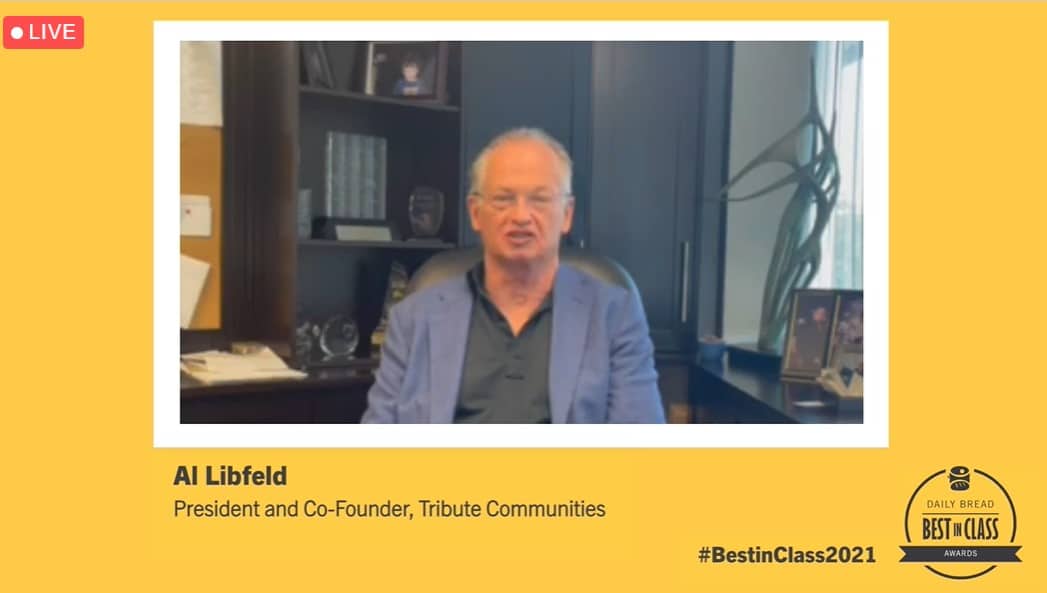 Congratulations to Times Group and Greenrock for their nomination.
Workplace Champion: Blakes Law Firm Challenge.
When the 2020 articling student class was faced with the prospect of moving their Law Firm Challenge events virtual, they rose to the challenge. Using the pandemic as an opportunity to recruit even more firms to participate, the 2020 Law Firm Challenge saw its most successful year ever, raising over $375,000 – more than double the previous year's total.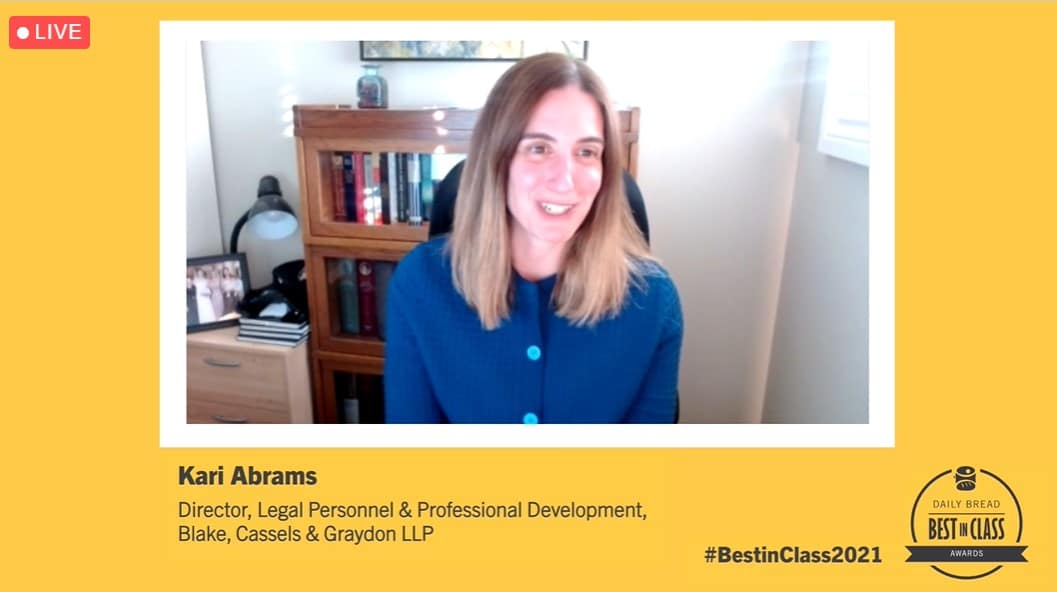 Congratulations to Credit Suisse and Ontario Public Service for their nomination!
Community Leader: Ryan Abreo.
At the beginning of the pandemic, Ryan Abreo recognized that food insecurity was on the rise. Leveraging technology and his marketing expertise, Ryan created a model for "Contactless Food Drives" that enabled him to quickly mobilize his network and empower them with tools to organize and safely execute their own food drives. His 'kindness is contagious' campaign brought in over 12,000 pounds of food and more than $40,000 in donations.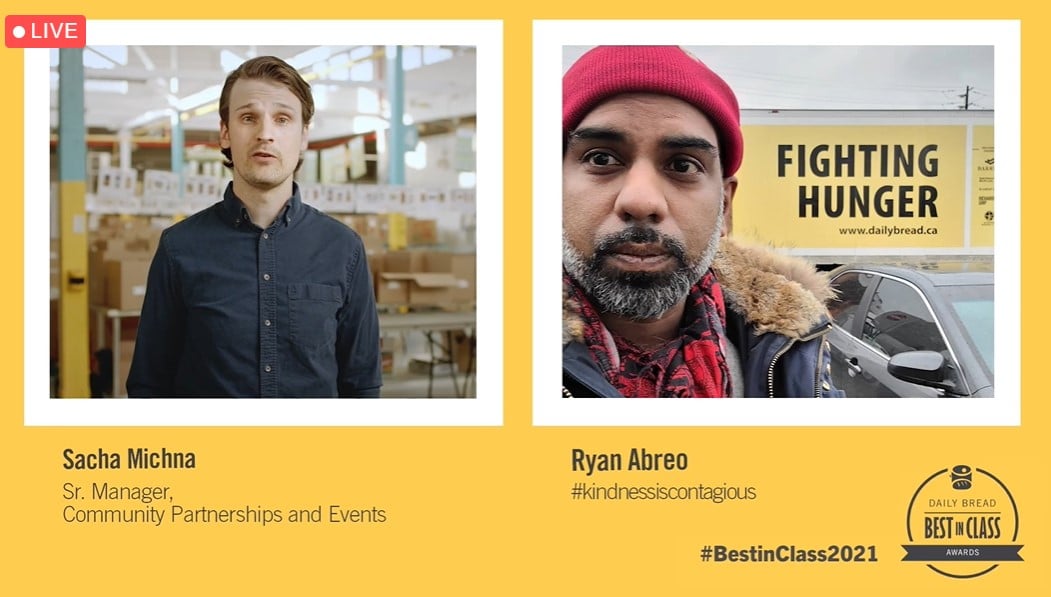 Congratulations to Jordan Mlynek and Geoff Burke for their nominations.
Visionary Food Program: The Redeemer.
Since the start of the COVID-19 pandemic, volunteers and staff at The Redeemer quickly adapted to remain open, providing vital space and services for homeless and street-involved folks, including meals, water, toiletries, naloxone and other resources at their physical space, and through their street outreach. Through hardship and loss, they have gone above and beyond during this crisis to support their clients.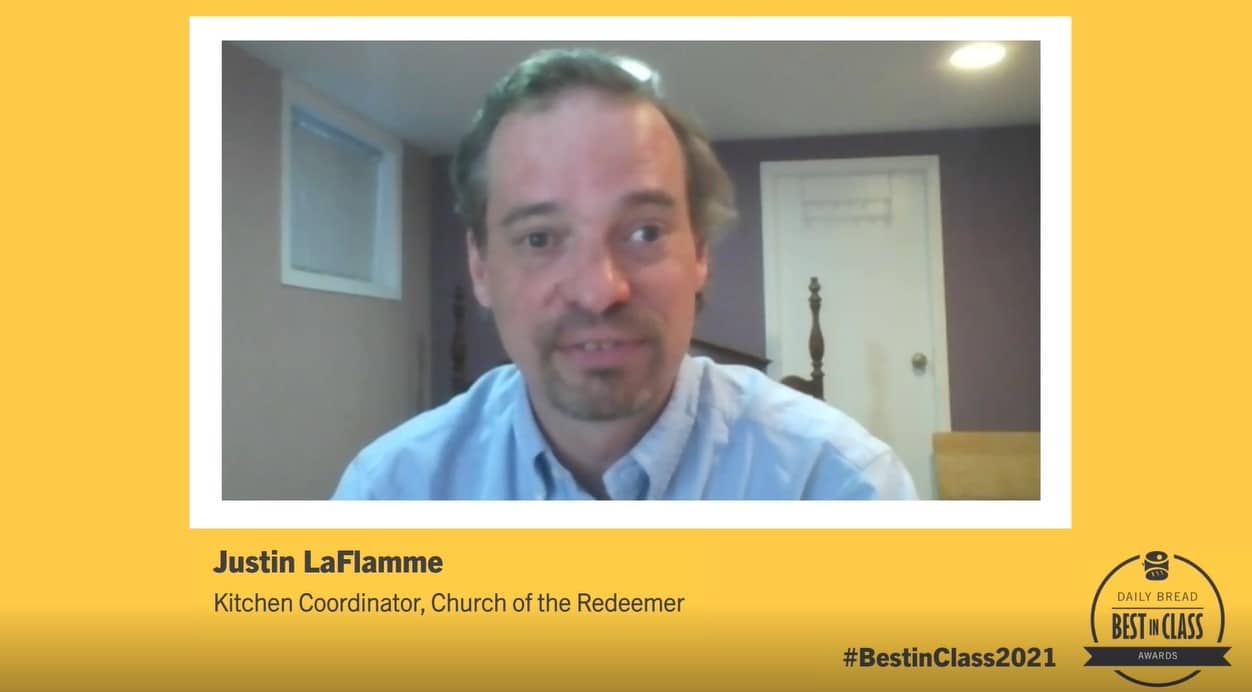 Congratulations to The Second Chance Foundation and Christ Church St. James Food Pantry for their nomination.
Profound Community Impact: Manjura Rehman.
When COVID-19 hit, Manjura, Executive Director of Canadian South Asian Growth and Support Services began operating a second food bank and today, provides food support to up to 2,000 community members every month. Manjura's dedication to the well-being of her clients shows in the way she intentionally centres their dignity in her work.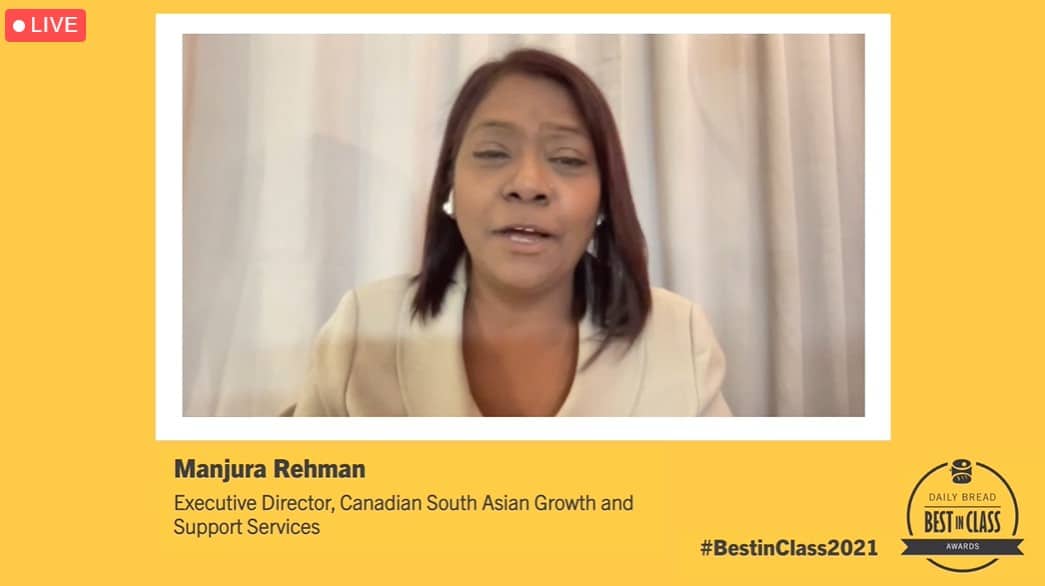 Congratulations to Garth Soso and Amos Sarwan for their nomination.
Exceptional Volunteer: Gloria McPherson.
Gloria is the leader and backbone of the Out of The Cold Homelessness program that runs out of Eastminster United Church. She is hands on in all aspects of running the program and working directly with the clients in need and the volunteers. This year, Gloria was quick to pivot as the program couldn't have inside guests. Thousands of people have been impacted by her warm smile and deep care.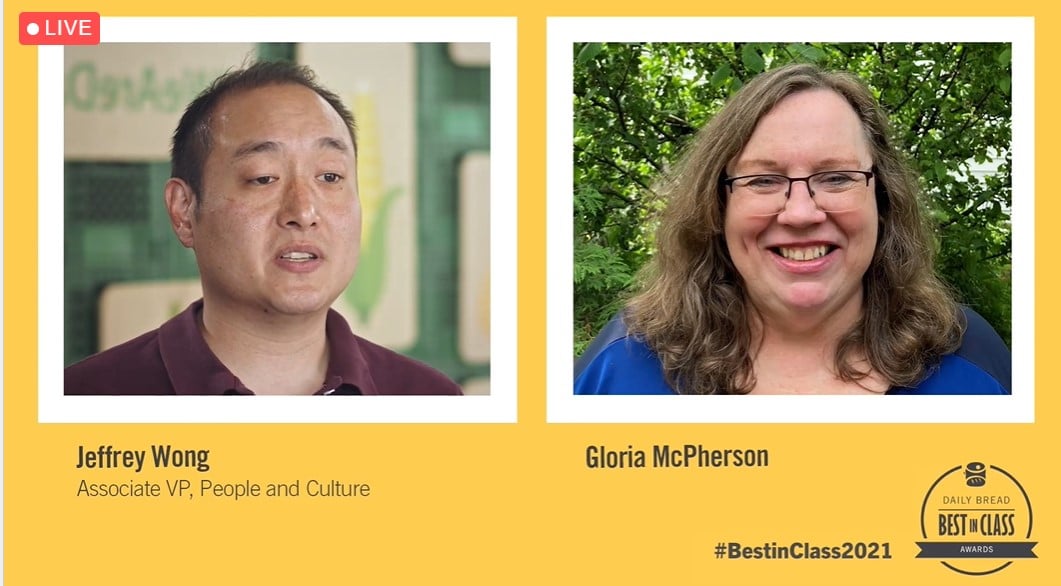 Congratulations to Sarah Oakley and Whystil Wickham for their nomination.
Outstanding Philanthropist: The Slaight Family Foundation.
In March 2020, The Slaight Family Foundation donated three million dollars to multiple food-focused organizations. Daily Bread received one million dollars from this commitment. The donation brought together several partners to tackle current challenges, addressing specific societal issues around food at a critical time.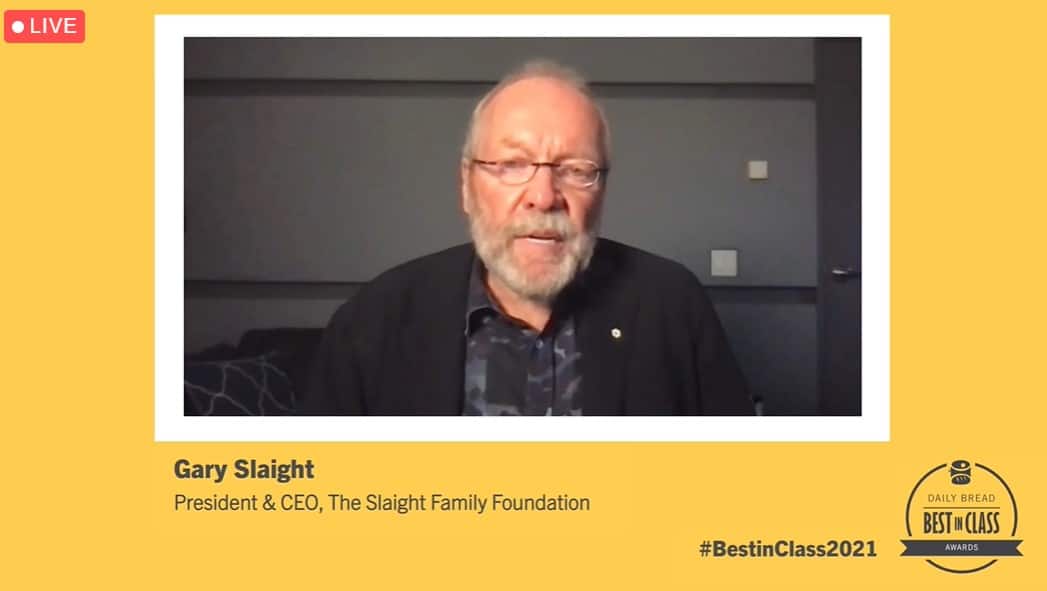 Congratulations to Sabina Vohra-Miller and The Cutler Family for the nomination.
A very special thank you goes out to the community for publicly nominating these inspiring change makers! And a thank you to the Best in Class Awards Selection Committee, comprised of Daily Bread staff and volunteers; Makers for producing the award show; Jennifer Valentyne for hosting. and everyone who tuned in as we celebrated our community.